Based on the photos that caught my eye from last week, I would say I am wishing for snow and a little envious of the winter weather some are experiencing :o). I am glad I get to experience a little bit of the winter frost and snow through your photos. Thank you for sharing!
Sarah at
Hood Photography
Stunning light and I love the detail here! Such a wondering mixture of fall and winter in one photo. Thank you for sharing Sarah!
Pieni Lintu
Another example of gorgeous light! I love the still, soft feeling captured here as that is what a snow covered world feels like to me. Thank you for linking up!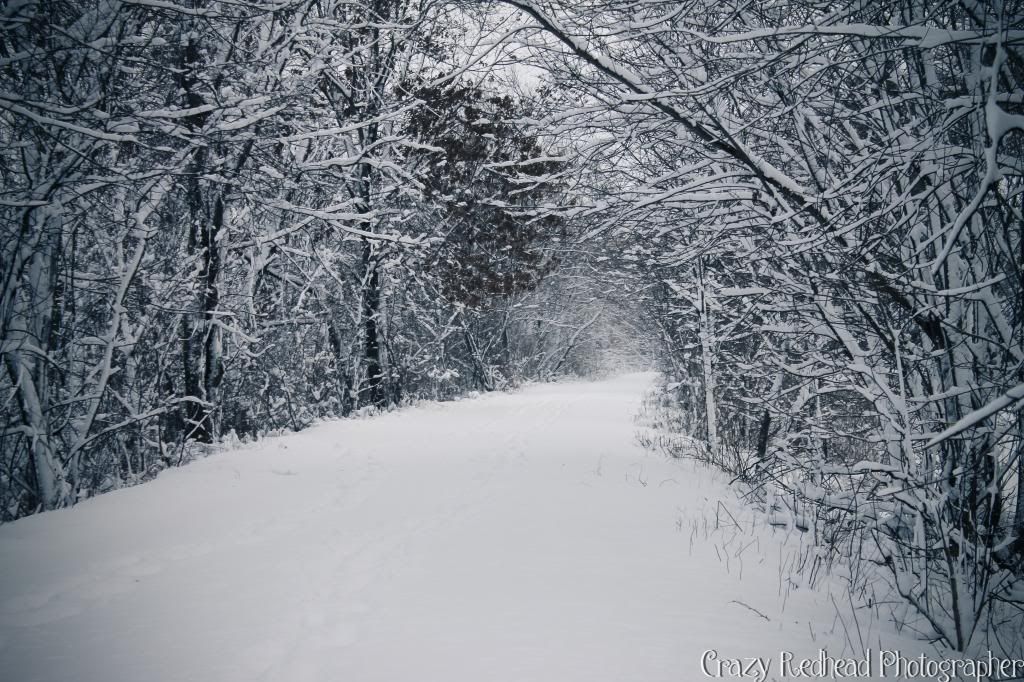 Such a different take on a snow scene than the one above, but I love that moody, mysterious feel as well. Thank you for sharing your lovely shot Rebecca!
Sarah, Pieni Lintu and Rebecca please go
HERE
to grab your showcase button.
Now it's your turn to share your photo with altered tones.
Here are the guidelines for Tones on Tuesday:
The basic idea is to share one photo where you have altered the tones. Such as a black and white, sepia toned, selective coloring or colored photo. Feel free to share the original and edit, or just the edit.

Please share a photo that you have taken and edited yourself.

One photo per photographer please. If you have more than one photo in your post please indicate which one is for Tones on Tuesday. If you link up more than once only the first photo will be considered for showcasing.

Please link up with your permalink and not your blog address.

Attach the Tones on Tuesday button or a link back here to your post.

Leave comments for at least 3 other participants, share the love :o)!

Have fun!
Disclaimer - By participating you give Scattered Horizons permission to share your photo on this blog. Photographers will be given credit for their work.
I headed across the mountains this weekend in hopes of finding sunnier skies to photograph. I found some, but the further east I went the less sun I encountered. The state of Washington amazes me with the way weather can be so different from mile to mile. I left rain on the west side, found sun right over the mountains and then encountered intense fog a little further on. I decided to visit one of my favorite parks from when I went to college in Ellensburg, WA. I was drawn to the many different plants for some macro practice. I am working hard to get the hang of macro, but still struggle with the settings and the focus. They say practice makes perfect and I do enjoy the practice so it is all worth it :o).
Settings: ISO 1600, 100mm, ss1/640, f/4.5
Settings: ISO 1600, 100mm, ss1/400, f/4.5
Settings: ISO1600, 100mm, ss1/800, f/4.5
"Don't knock the weather. If it didn't change once in a while, nine out of ten people couldn't start a conversation." ― Kim Hubbard
Joining the link ups below. Be sure to check out the beautiful shots and join the Tones on Tuesday link up found further down!